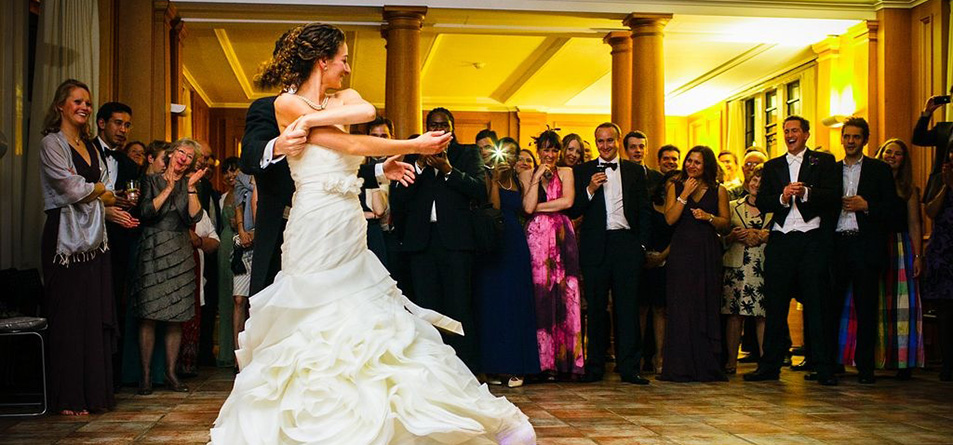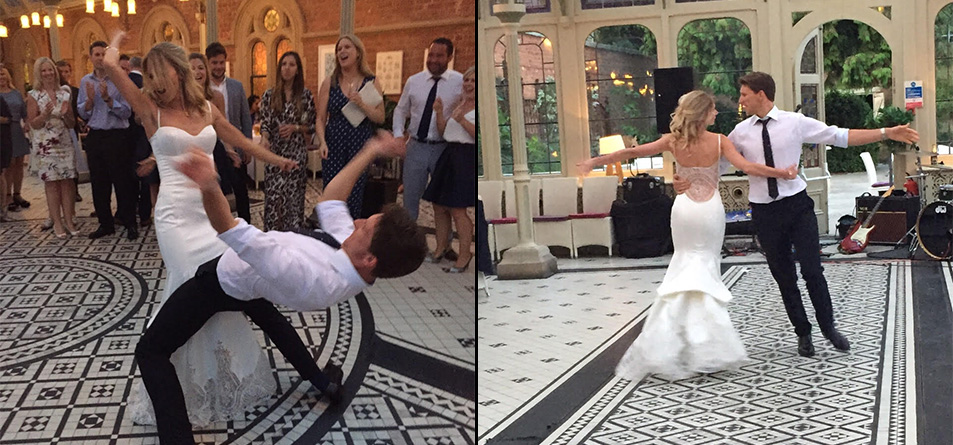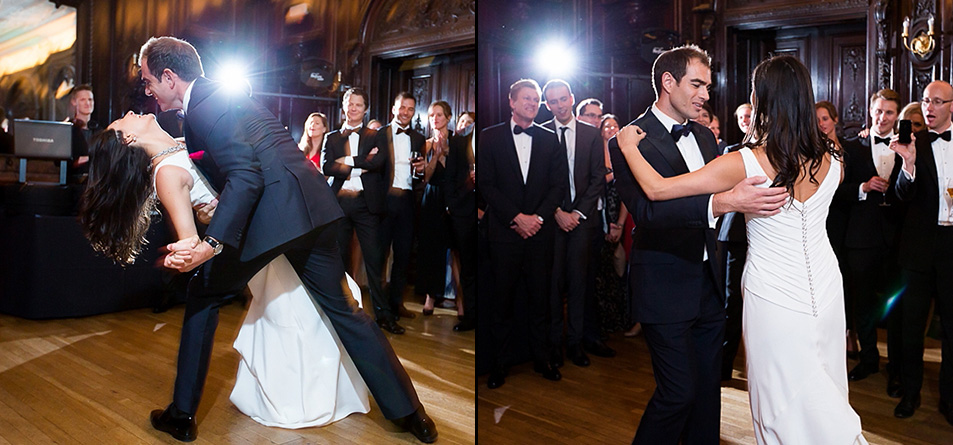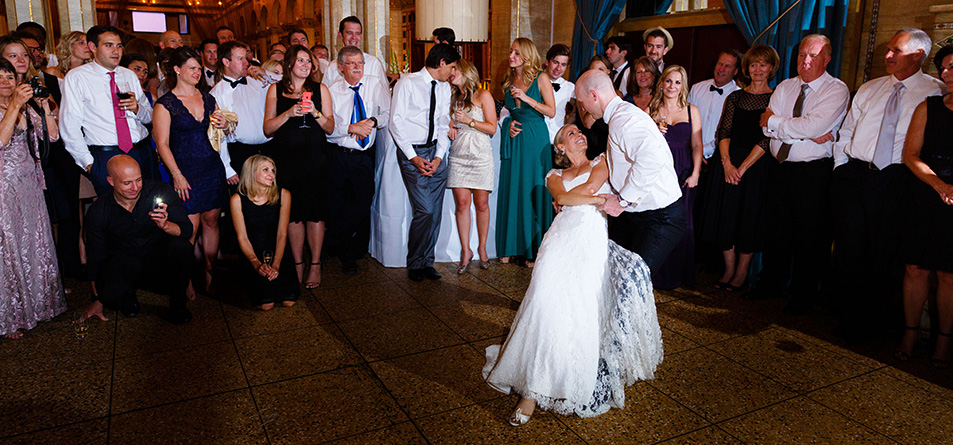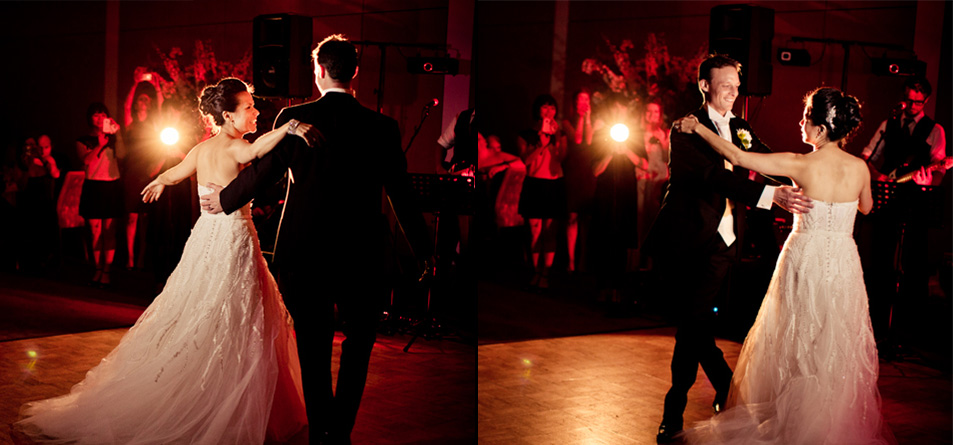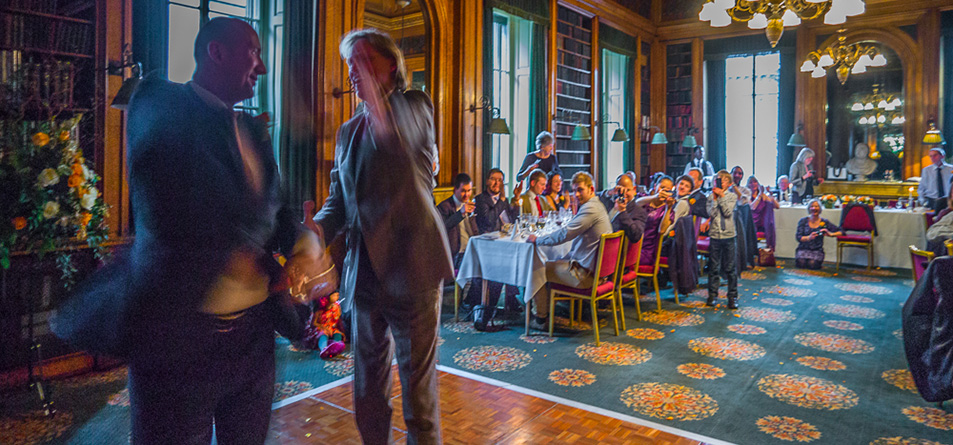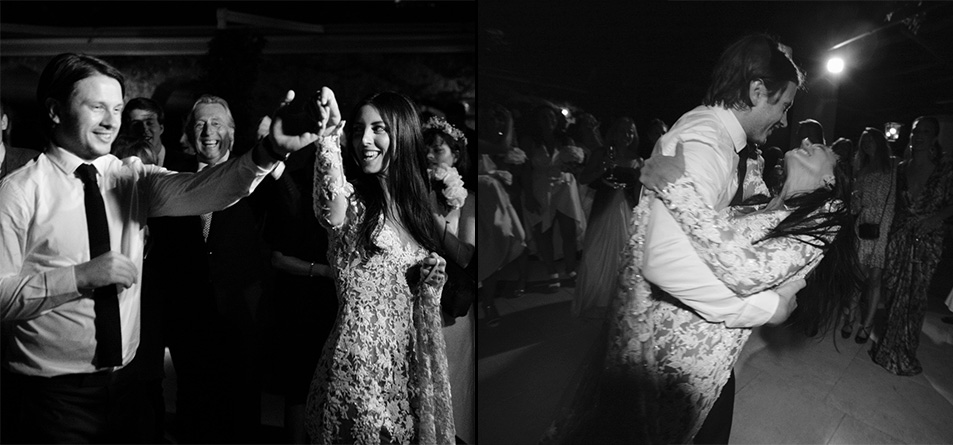 First Dance Lessons to Surprise on Your Big Day
with a Comfortable and Relaxed Wedding Dance
Years After the Big Day when Looking at Your Wedding First Dance Photos You'll be Glad You Took Wedding Dance Lessons
Why would any couple go for the "wedding dance shuffle"? It happens often: the bride and the groom move their feet and the swing the upper body aimlessly, and everyone in the room wants the wedding dance over as soon as possible.
You have only one chance to make a great impression with your first dance on the big day; grab it with both your hands! Because there's magic in this moment; pure magic. Imagine the flow of the wedding gown on the floor as you walk to the sound of your first dance song.
The first dance is the only time when all eyes are on both of you; each and everyone waiting for you to dance as a married couple. You ought to wow the guests with your wedding dance.

Preparing for the first dance is easy and you can...
Learn to dance with ease & confidence
Dance to your chosen first dance song no matter how fast or slow it may be
Go for a simple dance or a carefully prepared choreography. The secret is simple; it's all about learning the basics
You can start your first dance lessons anytime you want, and here's how to nail your first dance:
Prepare to dance for at least two minutes before asking the guests to join you on the floor
Start with an introduction, which is the time you walk on the floor as your first song is on, and show the best of your wedding gown
Carry on with a simple yet impressive main wedding dance made of steps and variations to help you look relaxed and at ease (nothing outlandish or complicated)
Use a finale to make a dramatic finish at the end of the dance. It would give the groom the chance to finish it anytime he feels is the right moment to do so
Learn how to slow down your first dance and invite the guests to join in and dance next to you
It doesn't matter if you have danced before or not, or if you have a week, a month or a year before your big day. You can do it.
Wedding dance lessons can help a great deal with...

1. Making everyone see the right posture, which makes for great photos (look how impressive Sophie's dress is in the photo above)
2. When to look into one another eyes and when to check where you are on the floor
3. How to move gracefully on the floor and build up your wedding first dance smoothly. The first 17-20 seconds are crucial as it is when issues, especially with the dress, can happen
4. Ways to use changes in the music to throw in impressive moves and variations
5. What to do if something goes wrong
6. Tips on how to get your guests excited and want to come and join you on the floor

Private dance classes help you decide the best for your first dance
You want both your guests dance and have fun. Well-crafted wedding first dances can really get this going, and you can achive and learn a lot by going for wedding dance classes in London, especially one class to start with. Here's why:
You can make an informed decision as to what works best for your first dance
I can give you tailored advice to suit your first dance
You'll be able to see for yourself what dance suits you best and shape it to your first song
You'll find out what wedding dance package works for you
You can start practicing and improve your wedding dance right after your first lesson
Here's what you need to know about booking dance classes to learn to dance for your big day.
When: You can book lessons with us anytime weekdays and weekends, including Sundays. I've booked dance lessons for couples as early as 6.30am and as late as 11.30pm.
Where: You can have private dance lessons in the privacy of your home, in our dance school or both. Dance studios are available in:
Kensington: Earls Court Road, W8
Central London: Blandford Street, W1
North London: Swiss Cottage, NW6
West London: Paddington, W2
First Dance Songs: You can bring your own first dance song or select from more than 277 first songs as chosen by couples since 2001
Full Privacy: You can have private dance lessons with no other sessions taking place at the same time as yours which gives you the maximum for your first dance.
Guaranteed Results: One dance teacher will be preparing your first dance from the beginning to the end. You'll learn the dance in half the required time. If you are not happy with the results you'll get your money back and no question asked.
Get Started Now: For a relaxed and comfortable wedding first dance that you and will treasure forever the sooner you get started the better. Remember to ask to have the lessons with Paul.
Prices & Packages:
Single 45 minute Lesson £75
Standard 90 minute Session £139
Package 1: Two X Standard Sessions
Package 2: Three X Standard Sessions (Last Minute Dance Package)
Package 3: Four X Standard Sessions
Package 4: Five X Standard Sessions
Package 5: Six X Standard Sessions
Each package offers a discount depending on the number of standard sessions it includes.
Call the number at the top of the page or email Paul now to book lessons for your big day: paul@thedanceschool.co.uk